Caltron Online Payment
Caltron now accepts PayPal!
You can now use our PayPal portal to submit your credit card. Please have your purchase order number or Caltron assigned sales order number on hand for reference when filling in the forms, here is a screenshot to help you put into information you get from Caltron Sales Rep.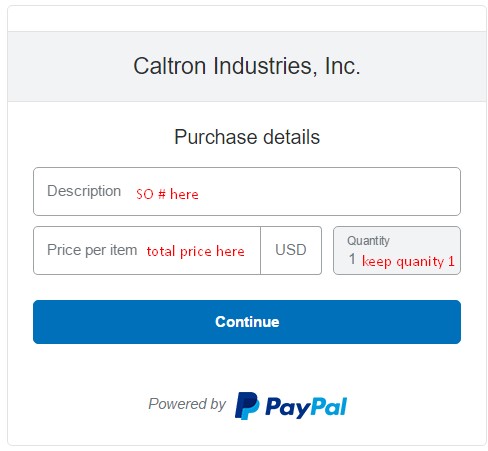 Click on the icon below to continue.