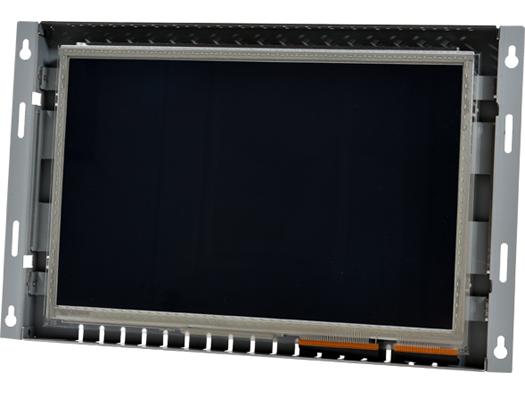 With a display that is easily viewed even in bright sunlight, the HWT-121O touchscreen monitor can be used in a wide variety of outdoor applications.
The outdoor display of the HWT-121O is comparable to that of a similar monitor under indoor lighting conditions. Caltron Industries achieves this outstanding display visibility by equipping the HWT-121O with:
• An LCD panel with a brightness of up to 1,000 nits, a measure of light intensity. Typical 12.1-inch indoor displays are around 250 nits.
• Optical bonding, which is optional with the HWT-121O. The optical bonding process seals a treated glass pane to the display to cut down on reflected light, as well as block out dust and moisture, without increasing energy consumption.
...